With the improvement of China's economic development level and the acceleration of the familyization process of small cars, the problem of traffic congestion and parking difficulties in large and medium-sized cities across the country has become increasingly apparent, especially in the old areas where parking spaces are inadequately built, occupying non-motor vehicle lanes and sidewalks. The parking phenomenon of the community channel has gradually expanded, and parking difficulties are becoming a social problem that plagues the managers and the masses of major cities. To this end, Shenzhen TV train stern section director Feng led the team in-depth business, visit the Access Control System to provide total solutions based in Shenzhen City Science and Technology Development Co.,
Ltd.
car.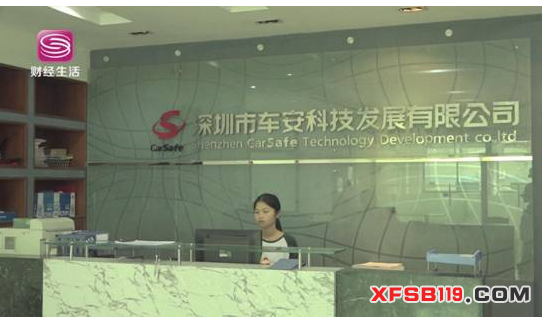 Founded in 1996, Shenzhen Chean Technology Development Co., Ltd. is a research and development of entrance and exit control systems for parking lots, parking spaces, reverse car search, access control, pedestrian access, ladder control, consumption, patrol, visitors, smart locks, etc. The company of design, production, sales and service is also a high-quality brand-name enterprise and a national high-tech enterprise in China's security industry.
Jiang Hanwen, general manager of Shenzhen Chean Technology Development Co., Ltd., told us that the company has been established for more than 20 years and mainly provides integrated solutions for the entrance and exit control system. The business scope covers smart parks, commercial complexes, smart houses, high-end office buildings, airport stations, Tourist attractions, etc., the company's products are also iteratively updated, such as license plate recognition, fingerprint recognition, face recognition, vein recognition, non-inductive payment and other information technology is widely used in the vehicle entrance and exit control system.
As a pioneer in the security industry, Chean not only has an excellent high-quality research and development team, but also has branches and services in more than 50 cities including Guangzhou, Shenzhen, Dongguan, Hangzhou, Suzhou, Nanjing, Chongqing, Shenyang and Lanzhou. Where.
In the future, the company will continue to work hard, relying on science and technology as the driving force, and seeking development with quality, and will provide the best access control system solutions for the majority of users, and strive to become the leading enterprise in the leading security industry.
It is reported that the program was broadcast on April 22nd in Shenzhen TV Station Shenzhen Finance and Economics Channel. Responsible editor Li Qi, directed by Feng Wei.
Moen Garbage Disposal,Cleaning Garbage Disposal,Kitchenaid Garbage Disposal,Removing Garbage Disposal
Xinhe Stainless Steel Products Co., Ltd. Of Pengjiang District Jiangmen City , https://www.sinkhall.com