In the home wear, the floor is the most basic, and there are still many floor brands on the market. The solid wood floor is the most popular. It has gradually replaced the floor tiles and become a new generation of popular decoration materials. The floor does not want to slide like a floor tile. Dirty, environmental protection and other characteristics favored by consumers, let's introduce it: The solid wood floor processing process and solid Wood Flooring brand recommendation.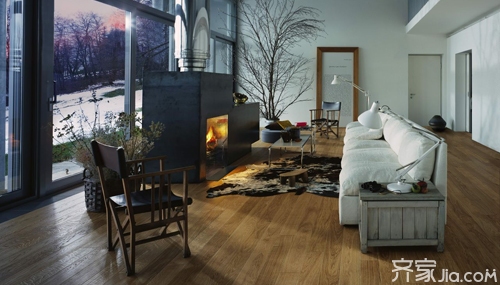 Solid wood floor processing process:
(1) Qikou solid wood floor (also known as 榫 ground plate or Longfeng floor): The floor is open in both longitudinal and width directions. The slats are generally less than or equal to 1/3 of the plate thickness, and the slots are slightly larger than 榫. Most of the backs have anti-deformation slots;
(2) Refers to the grounding plate: floorboards that are made of slats of uniform width and unequal length that are bonded and glued through tongue and groove.
(3) laminated timber floor (splicing floor): spliced ​​together by small strips of equal width, and then spliced ​​by several pieces of finger-joint materials in a transverse direction. This kind of floor has large dimensions and good dimensional stability;
(4) To spell, parquet solid wood floor: from a small piece of floor mosaic according to a certain pattern, the pattern of regularity and artistry. This floor production process is complicated and the precision is high.
(5) Antique solid wood Flooring : The surface is in art form, and it is processed into a classic style solid wood floor through special processing. The advantage of this antique solid wood floor is that its surface effect is artificially carved, so its unique artistic temperament is unmatched by flat solid wood flooring.
(6) Drawing embossed solid wood flooring: In general, light drawing and deep drawing can be done according to the characteristics of the natural texture of wood. Shallow drawing is more suitable for delicate timber lines, such as white oak; deep drawing is more suitable for rougher lines of wood, such as red oak, ash, beech, chestnut and so on. The so-called shallow and deep refers to the depth and shallowness of the drawing recess. Of course, the deeper the drawing is, the deeper the width of the recess is, the wider the width is.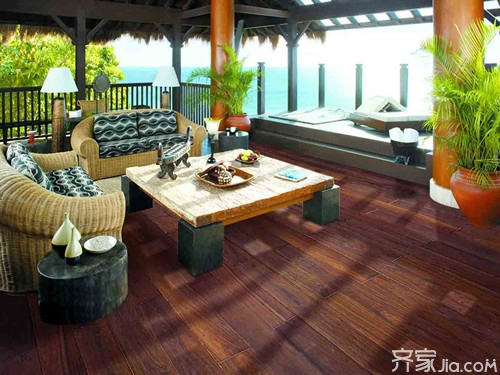 Solid wood flooring brand recommendation:
A: The top ten brands of solid wood flooring nature
As one of the most well-known floor brands in China, Nature Floors has grown with the Chinese flooring industry. It has made a positive contribution to the development of China's flooring industry. Nature Floor now has nearly 3,000 monopoly stores nationwide. The store has established a number of raw material supply bases throughout the world and its strength should not be underestimated.
II: Ten brands of solid wood flooring living home
Since its founding nearly 20 years ago, Life House is a brand originating in Malaysia. It is one of the world's largest manufacturers of antique flooring. Now it has established R&D and production bases in many parts of the country. Very rich forest resources, in the country there is a very good sales service system. Representative products are living homes. Baroque, this series of solid wood flooring is well-known in the world.
Three: Ten brands of solid wood floor flooring
Jiusheng flooring can be said to be the most comprehensive strength in the domestic market, the fastest growing floor branding, the company's capital has always been relatively perfect, the industry's management system is also quite good, now introduced in foreign countries The production line continuously improves the quality of the floor.
Four: World Top 10 Brands of Solid Wood Flooring
Shiyou Floor is the core product of Zhejiang Shiyou Wood Industry Co., Ltd. Now it also has more than 1,000 franchised stores in the country, and has also been shortlisted among China's 500 most valuable brands and top 500 Asian brands. The 5A standard of World Friends is It is worthy of people to learn, and there is still a high degree of trust in the domestic flooring market.
Editing summary: On the solid wood floor processing process and solid wood flooring brand recommendation is introduced here, I hope to help you, more information, please pay attention to this site.
Ten brands of solid wood flooring and solid wood flooring
Plywood is the basic wooden product for furniture, is one of the biggest wooden products, is used for plane, boat, train, bus, construction and package etc. It is the one of the main way to save wood resource and improve the usage of wood.Usually poplar, pine, combi, hardwood as the core, the bace&back are the Veneer surface, such as Okoume, Bintangor, Pine, Birch, Poplar, Pencil cedar, Maple, Cherry, White Oak, Sapele, Beech, Red Oak, Ash etc.
LULI Group Corp. Ltd, well known as the leading manufacturer for wooden, steel and paper products, located in Shouguang, Weifang, Shandong, China. Since the foundation in 1985, it focus on the production of plywood, venner, MDF , Particle board, Door skin , Blockboard, Finger joint board, OSB , paper, Steel etc. And we have High Quality Plywood.
Advantages:
1.High bending strength
2.Strong nail holding
3.Moisture-proof and easy work
4.Tight construction and high strength
5.No ratten or decay
6.Low formaldehyde emission
7.The productions are suitable for the construction of viaduct and tall frame building
8.If put in boiling water for 48 hours,it still glue sticking and still formed
9.If used abide by illustration strictly,it can be reuse more than 50 times
10.Solve the problem of leaking and rough surface during construction process.Particular suiltable for watering concreat.
The details of Plywood:
size:1220*2440mm 1220*3000mm 915*1830mm 1250*2500mm, according requirement
thickness:2mm-60mm
core:poplar/combine/hardwood
glue:MR/E2/E1/E0/melamine/WBP
kinds:okoume,bintangor,pine,birch,poplar,cedar,ect.
certification:CARB,FSC,CE,JAS,ISO9001,ISO14001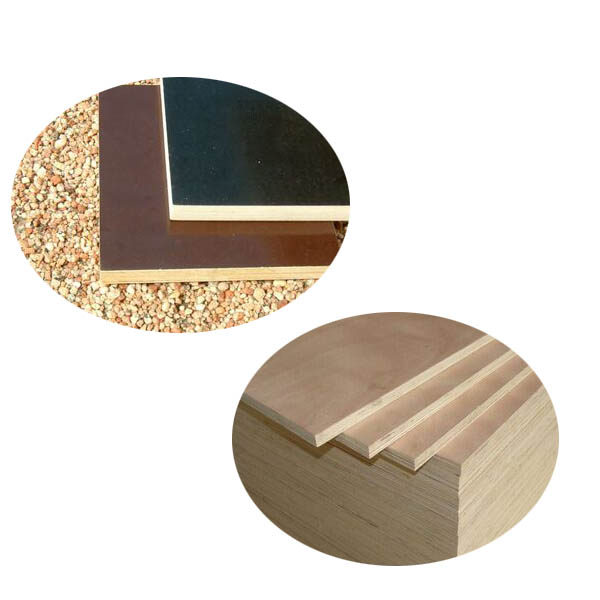 Plywood
Commercial Plywood,Plywood Sheet,18mm Plywood,Plywood Prices
Luli Group Co.,Ltd. , https://www.cnluli.com